Cirkle PR are one of the amazing workplaces who support Pancreatic Cancer UK in memory of someone very special. Jo, Office Director, at Cirkle shares their story and gives ideas on how your workplace can get involved.
Why we support
As a PR company, Cirkle loves to create a splash, so we organise a different fundraising event every year to support Pancreatic Cancer UK. Our entire team gets involved, and it's the perfect way for us to remember our wonderful managing director, Anne, who lost her fight against pancreatic cancer in 2014. 
Our main fundraising takes place either in November for Pancreatic Cancer Awareness Month or in January around Anne's birthday. In the last few years we have entered a team into a Tough Mudder, organised a sponsored Moon Walk and created new challenges, such as the competition 'Plank for Panc'.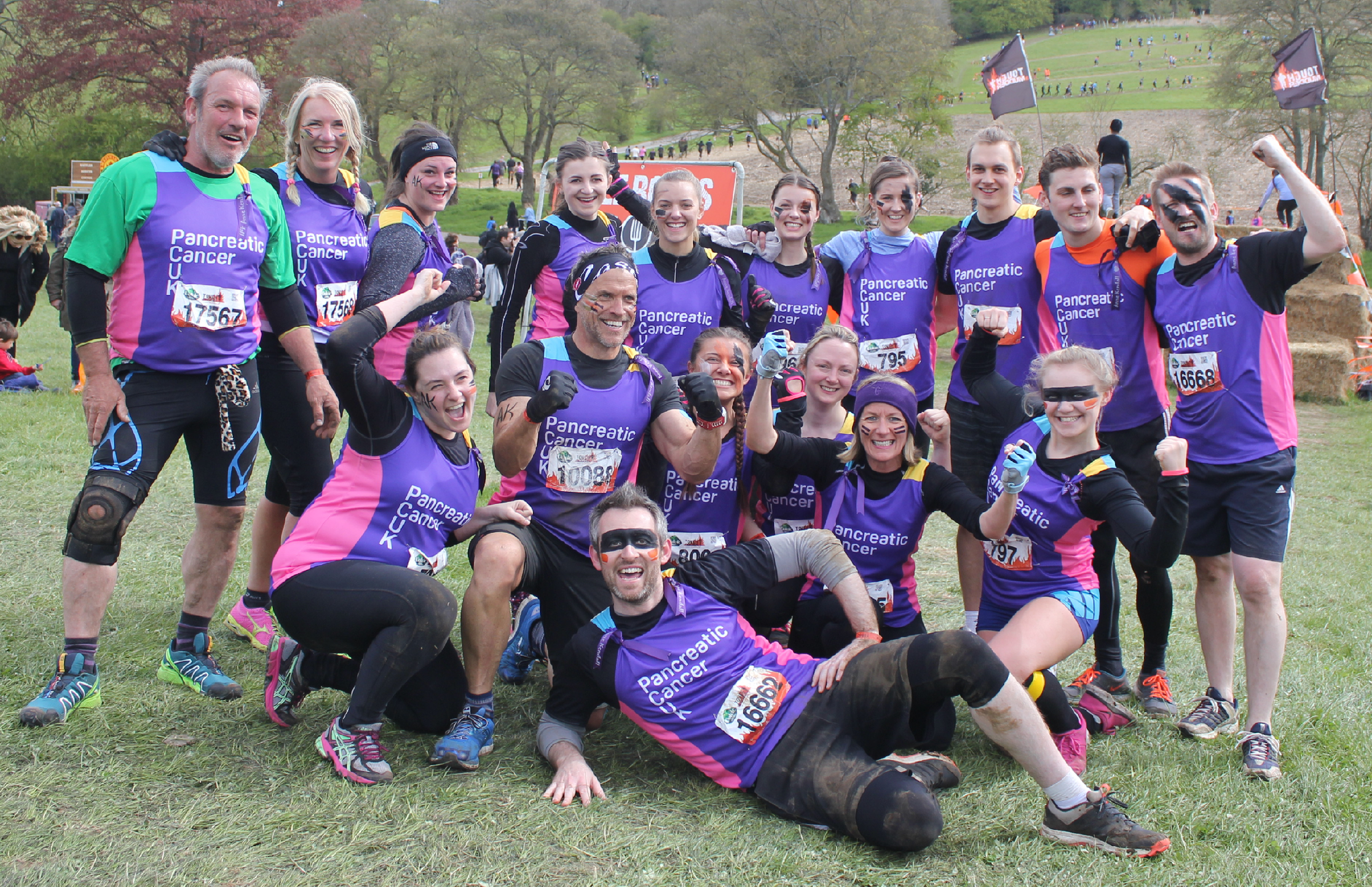 Fundraising has been a lot of fun and the team at Pancreatic Cancer UK have really supported us and boosted our confidence to organise our own events and have fun. We enjoy working as a team and can definitely raise more together than we would if individually.
We want to help create a world where people like Anne get to spend longer with their friends and family. So we'll continue to do whatever we can to keep up the fight against pancreatic cancer - and we'll do it all in Anne's name.
Small is mighty
We've learnt that workplace fundraising doesn't have to be about big gifts or flashy events. It's about the small things we can all do to get your colleagues talking about pancreatic cancer.
If you're feeling inspired to join the fight against the disease, here are three simple ways to get involved, you won't regret it!
1. Nominate them to be your next charity partner 
Nominate Pancreatic Cancer UK as your workplace's next charity partner; the team will support you with tools, tips, materials and places in events to get you started. The Pancreatic Cancer UK team will help you build a partnership that will motivate and inspire your staff.  
2. Wear Purple 
Getting your colleagues to wear something purple to work is a great way to create a buzz in the  office   and get people talking about pancreatic cancer. Why not organise this to coincide with  their flagship fundraiser, Pancreatic Cancer Awareness Month in November.
3. Take on a challenge or hold an event
This is a great way to get your whole team  involved in fun activities whilst also raising money to help people with pancreatic cancer. What about a quiz night, cheese and wine tasting or a fitness challenge to bring some competitive spirit!
"Nominations, wear-purple-to-work days, bake sales and quiz nights may not seem that important, but, trust me, they are. Because every single one of them takes us a step closer to transforming the future for people with the pancreatic cancer and ensuring that everyone gets the support they need - when they need it the most. Can your workplace join us?"
If you'd like to find out how your workplace can get involved, get in touch with Amy today or call her on 0203 780 7768.
Together we can take on pancreatic cancer.